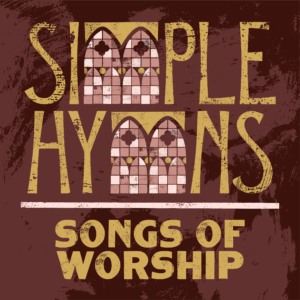 Simple Hymns: Songs Of Worship
The second of several new albums in the Simple Hymns series to release over the next year, Songs of Worship combines classic Hymns with a fresh interpretation, some with additional lyrics, as well as new songs that have been written and recorded in a hymn-like style and focusing on the Majesty and Greatness of God.
Simple Hymns: Songs of Worship features such well-known worship leaders as Mack Brock (Elevation Worship), Chris McClarney (Jesus Culture), Paul And Hannah McClure (Bethel Music), Anthony Skinner, Sean Carter and more.
Some of the classic hymns in this second Simple Hymns installment include songs written by Fanny Crosbyand Charles Wesley, as well as John Fellows' "None But Thee" that receives additional lyrics written by Eric Marshall (Young Oceans).
Other featured tracks include Walter Smith's "Immortal Invisible" performed by McClarney with modern interpretation by McClarney, Chris Eaton and John Hartley, Edward Perronet's "The Sound That Saved Us All" with a fresh interpretation and performance by Skinner, James Montgomery's "Glory To The Father Give" performance by Carter, and Crosby and Robert Lowry's "All The Way My Savior Leads Me" featuring the McClure's with additional lyrics by Chris Tomlin and Matt Redman.